Hillside Rehabilitation Hospital Names New Medical Director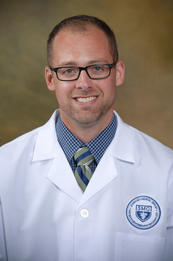 Hillside Rehabilitation Hospital is proud to announce that Brandon Weeks, MD, has been named Medical Director of the facility. Dr. Weeks is board certified in Physical Medicine and Rehabilitation and has been a physician at Hillside since October 2017.
Dr. Weeks earned his medical degree from Northeast Ohio Medical University (NEOMED) in Rootstown and completed a residency in Physical Medicine and Rehabilitation at The Ohio State University Wexner Medical Center. His clinical interests include acute inpatient rehabilitation, Electromyography (EMG) and conservative musculoskeletal care.
"I am excited about taking on this leadership role at Hillside Rehabilitation Hospital" said Dr. Brandon Weeks. "Hillside has earned a reputation as a nationally recognized rehabilitation facility and has the most dedicated, committed and highly-skilled staff. We produce the highest-quality outcomes and we will continue to focus on patient safety, experience and quality measures."
Hillside is the Valley's first and largest free-standing rehabilitation hospital focused on comprehensive and experienced rehabilitative care. Hillside offers nationally recognized rehabilitation services for people recuperating from strokes, brain injuries, neurological conditions, spinal cord injuries, amputations and orthopedic issues. A physician-directed interdisciplinary team works with each patient and his or her family to provide an individualized treatment plan. Hillside is accredited by both The Joint Commission and the Commission on Accreditation of Rehabilitation Facilities (CARF). Hillside's CARF-accredited programs include inpatient rehabilitation for adults, children and adolescents and comprehensive vocational evaluation services.
For a complete listing of services, visit hillsiderehabhospital.org.