What Should I Know About Hillside Rehabilitation Hospital?
Hillside Rehabilitation Hospital is a 69-bed medical rehabilitation hospital designed to treat the inpatient and outpatient needs of individuals who have experienced a disabling injury or illness. Hillside offers nationally recognized rehabilitation services for people recuperating from strokes, brain injuries, neurological conditions, spinal cord injuries, amputations, and orthopedic issues.  A physician-directed interdisciplinary team works with each patient and their family to provide an individualized rehabilitation treatment plan.
Hillside has earned a reputation as a nationally known rehabilitation facility and is accredited by both The Joint Commission and the Commission on Accreditation of Rehabilitation Facilities (CARF). Hillside's CARF-accredited programs include: Inpatient Rehabilitation for adults and Comprehensive Vocational Evaluation Services.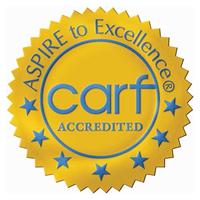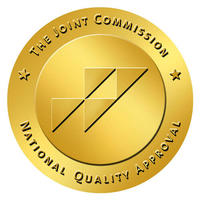 Hillside Rehabilitation Hospital can get you back to the game of life. Learn more about:
The Advantage Of Being A Patient At Hillside
A full continuum of inpatient and outpatient programs:
Hospital level of care with full-time physician coverage and 24-hour nursing and ancillary services

Specialized centers for Brain injury, stroke and spinal cord injury

Specialized programs for orthopedics and amputations

Intensive therapy programs

Individualized treatment

Excellent outcomes and shorter lengths of stay

Physiatrist on staff
The Hillside Setting
Nestled in a wooded suburban setting, Hillside Rehabilitation Hospital offers a comfortable, caring atmosphere that encourages the rehabilitation process. The acute inpatient rehabilitation facility features specialized nursing centers and a 25,000-square-foot therapy center known as Rehab Hall. Furnished with specialized equipment and technology, this bright, airy center is the focus of a patient's day. Physical and occupational therapies, speech/language pathology, audiology and psychological services are located here. A cafeteria, recreational area, gift shop, chapel, healing garden, outdoor recreation facilities and walkways enhance Hillside's pleasant and serene ambiance.
Located midway between Cleveland, Ohio and Pittsburgh, Pennsylvania, Hillside is easy to access from Interstate 80, Interstate 76, US Route 422, Route 11 and Route 46.
If you have any questions or need more information on our services, call 330-841-3726.