Occupational Therapy Month Staff Spotlight: Kelsey Mosinski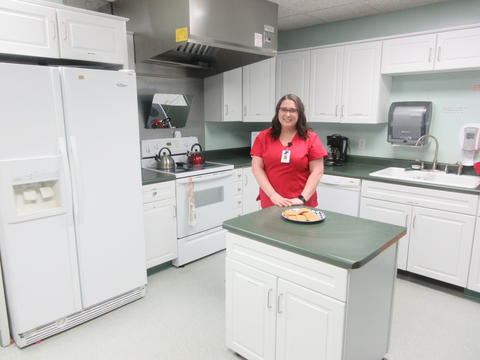 Occupational Therapy Month Staff Spotlight
Meet Kelsey Mosinski
MS, OTR/L at Hillside Rehabilitation Hospital
How long have you been at Hillside in this role? 
I've been at Hillside in this role for four years.
Where did you attend school?
Gannon University in Erie, PA (graduated in 2013).
What inspired you to get into this field?
Like most people, I didn't really know what Occupational Therapy was prior to going to school for it. It wasn't until my second year that I realized how passionate I was about the profession.
What are some of your responsibilities in this position? 
I enjoy taking on students, training new staff members and being part of the interdisciplinary team.  I have an innate need to volunteer for things, so that keeps me busy.
What are some highlights from your career?
I can not image working in any field other than this one. To me, OT can be so fulfilling personally and professionally. I am so lucky to impact the lives of individuals by addressing those items so personal to them. When I think of highlights, I think of the relationships I have formed, the impact I have made on others and the magnitude of things I have learned over that past 6 years.
What do you like to do for fun?
My husband an I enjoy spending a lot of our time outdoors. He has a degree in Wildlife Management and is always teaching me new things about our surroundings. (Things that I almost immediately forget.)
What's something people don't know about you?
We love animals! At home we have a cat (Nimbus), dog (Brutus), 2 leopard geckos (Aguleria and Mander), a snake, multiple tarantulas and fish. As we work on our home, we plan to make room for even more. 
What do you like most about working as an OT Hillside?
I have worked in many settings during my short time as an OT, but this setting is my calling. I very much enjoy the professional growth and relationships that I form with patients, family members and co-workers.